Doll Car Seat Deluxe, Fairy
This beautiful doll's car seat has a modern design and is suitable for dolls up to 46cm. The doll's car seat has a high backrest and with its integrated belt as well as the headrest the doll will seat comfortable. It is perfect for role plays and due to its wonderful colour combination a real eyecatcher.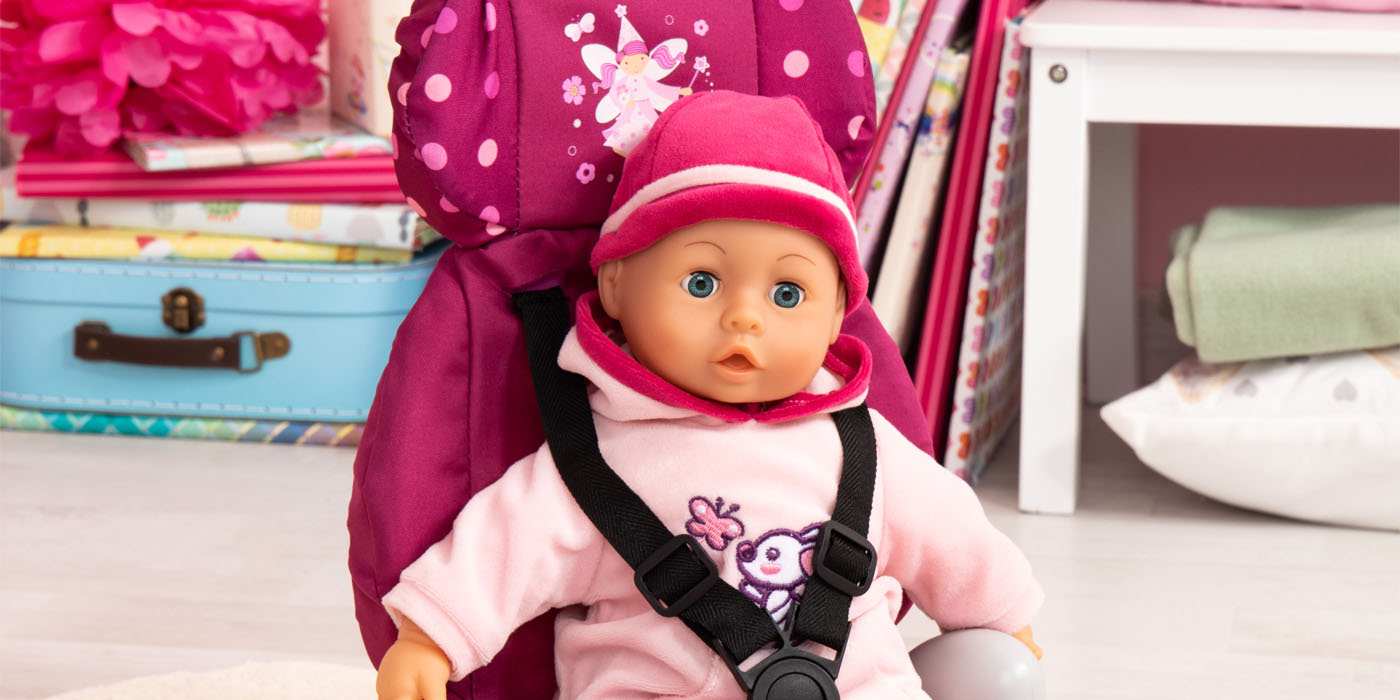 For privacy reasons YouTube needs your permission to be loaded. For more details, please see our
Data protection
.
I Accept
Discover the Doll Car Seat Deluxe
1.
Dolls
Our modern doll car seat Deluxe suitable for dolls up to 46cm.
2.
Comfortable
With high backrest and headrest for comfortable sitting of the doll or plush toy.
3.
Belt
With belt for safe seating of the doll or soft toy.
4.
Magnificent
Great car seat for all doll and plush toy parents ! Available in various beautiful designs.
5.
Play Fun
Our accessories are ideally suited for children aged 3 years and older, the toys promote the development of empathy and a sense of responsibility.
Explore the Accesories from Bayer Design