First Words Baby
First Words Baby is a 38 cm soft-bodied doll with sleeping eyes and 24 functions. When you press her tummy she laughs, cries or makes different baby sounds. A pacifier and a bottle are included in the set. Batteries included.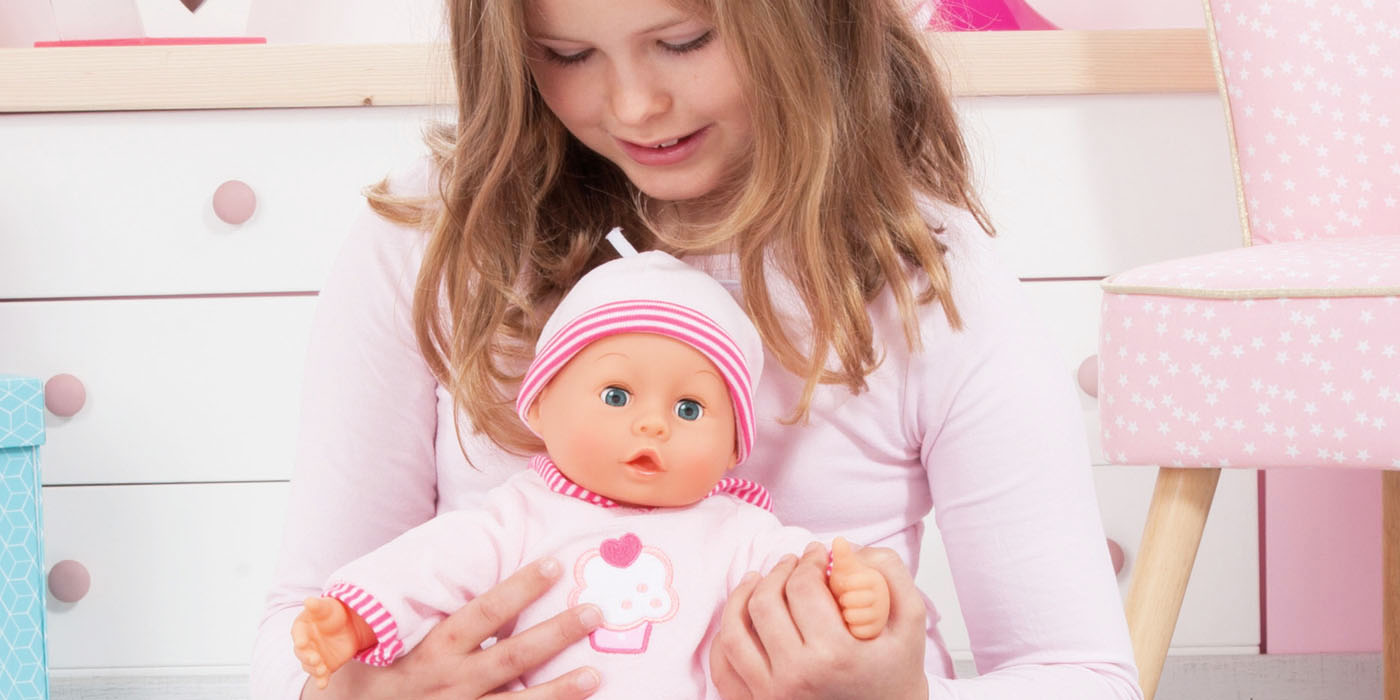 Explore First Words Baby and her Functions
1.
Speaks
The cute baby doll babbles, giggles, laughs, cries and says a total of 24 baby sounds when you press her tummy.
2.
Sleeps
If you lay her down in her dolls bed, she will close her eyes like a real baby.
3.
At home and on a trip
With her cute outfit including a colour matching cap she is always the right companion for a trip to the girlfriend, kindergarten or just at home.
4.
Take care
Feed or look after her with the included bottle and pacifier.
Explore the world of Bayer Design Dolls