Magic Bottle Milk / Orange
These two magic bottles are an absolute essential if you want to feel like a real mum/dad. With these bottles dolls can be fed like a real baby and as if by magic the bottle gets empty when feeding the little darling and will be automatically refilled afterwards.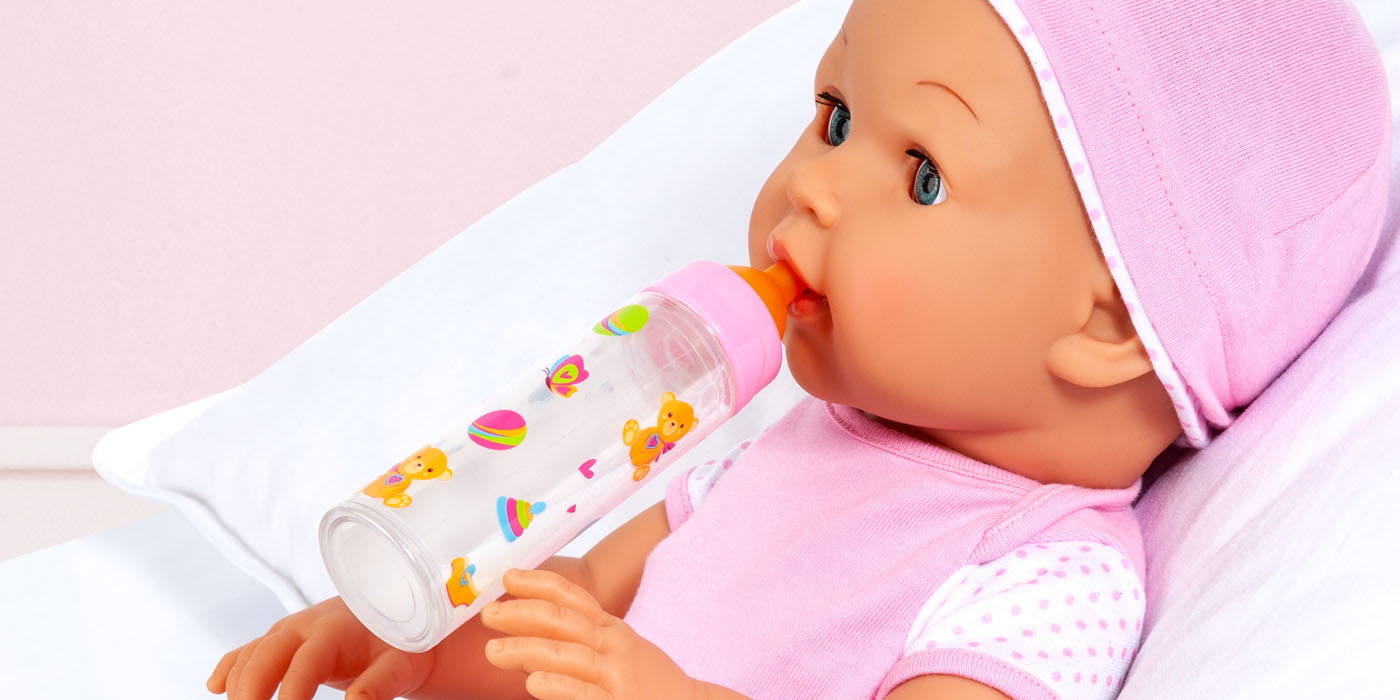 Discover the Magic Bottles in Milk and Orange Juice Look!
These milk and orange juice bottles must not be missing in a doll household! As if by magic the bottles empty…
2.
Fill
…and fill up again. This process can be repeated as often as you like.
3.
Feed
An absolute essential product for the little doll parents, because with the Magic Bottles they can feed her little darling like a real baby.
Discover the Accessories from Bayer Design