Wooden Highchair for Dolls
With this modern high chair with crown design, every little doll feels like a real princess. The high chair can keep dolls up to 46cm safe and give them a perfect overview. With the integrated dining tray the doll can be fed easily and comfortably. This high chair is a must-have for every doll's mum/dad!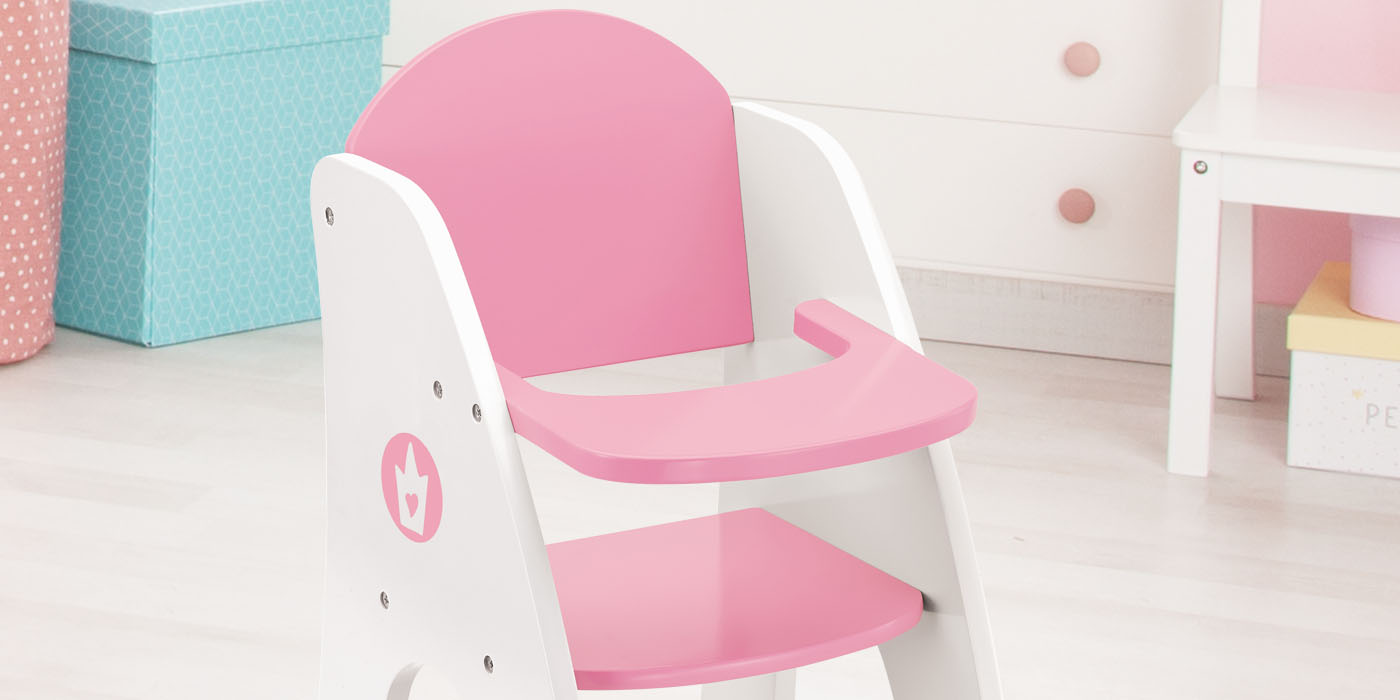 Discover our Bayer Design Wooden Highchair
1.
Princess World
The elegant high chair has a modern and beautiful design.
2.
Dolls
Suitable for dolls up to 46cm.
3.
Dining table
The integrated dining table can be used to comfortably feed dolls or stuffed animals.
4.
Role play
This high chair offers a nice play addition to our dolls.
Explore the Bayer Design Doll Furnitures