Interactive Baby, Boy
Interactive Baby has a size of approx. 40 cm. The cute doll with its lovely face cries, laughs or babbles (totally 12 babysounds) when you touch its tummy. Interactive Baby is modelled with cute little curls on its head. With its soft-body the doll is perfect to hug or to cuddle. The doll wears a beautiful outfit consisting of a dungaree with patch, shirt and matching cap.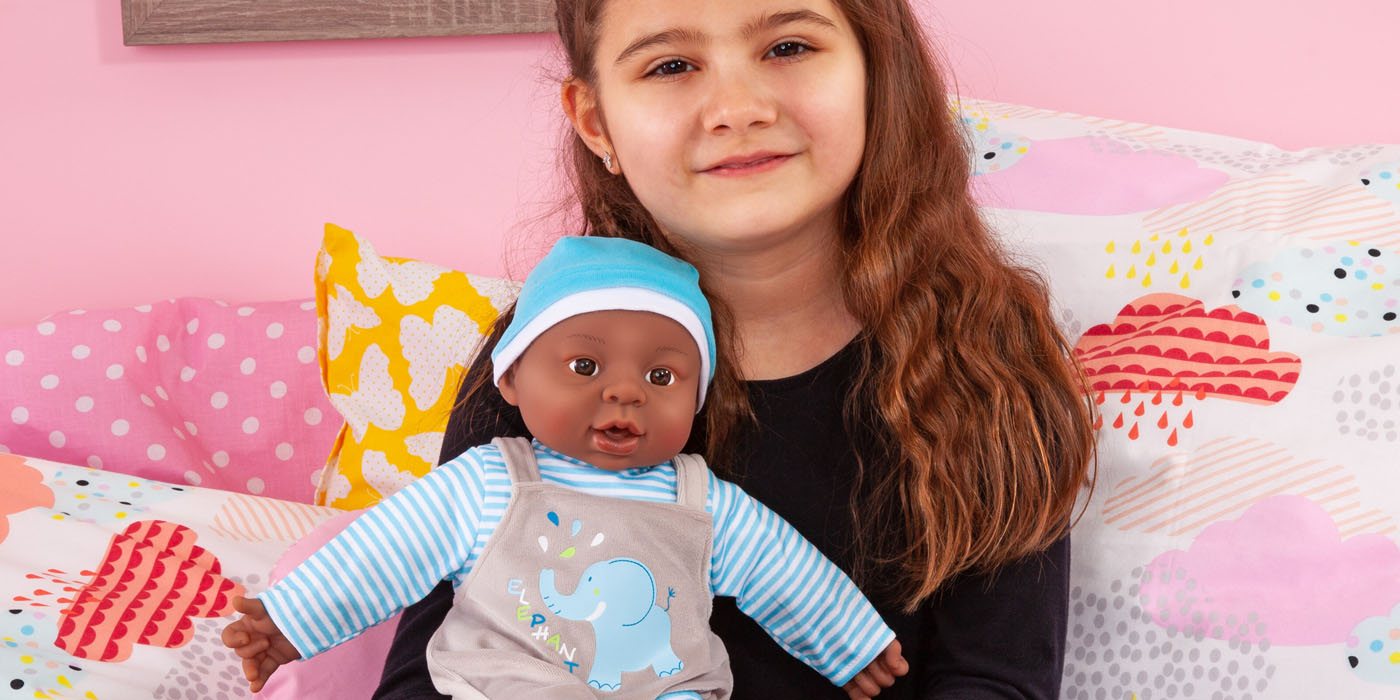 For privacy reasons YouTube needs your permission to be loaded. For more details, please see our
Data protection
.
I Accept
Explore our Interactive Baby with wonderful curls!
1.
Outfit
Interactive Baby wears cuddly soft dungarees with a elephant design and a matching striped shirt and cap. She looks so adorable!
2.
Sounds
Press the tummy to hear 12 cute baby sounds (babbling, giggling, laughing and crying). Interactive Baby Boy wants to be cared like a real baby.
3.
Curls
Interactive Baby Boy has beautifully modelled ringlet curls. Interactive Baby Boy is 40cm tall and so cute!
4.
Cuddles
With the soft body Interactive Baby is perfect for cuddling.
5.
Roleplays
The doll is perfect for children's role plays. Encourages the child's imagination and supports the development of social skills.
Explore the World of Bayer Design Dolls