Newborn Baby Boy
The cute doll (42cm) just looks like a real baby. The baby was designed anatomically and modeled with loving details such as body folds, realistic hands, feet and face. With this doll all doll mums learn responsibility through playing. The doll is waterproof and can therefore be taken in the bathtub. Note: Only to be washed in clear water. Please ensure that no residual traces of water are left inside the doll.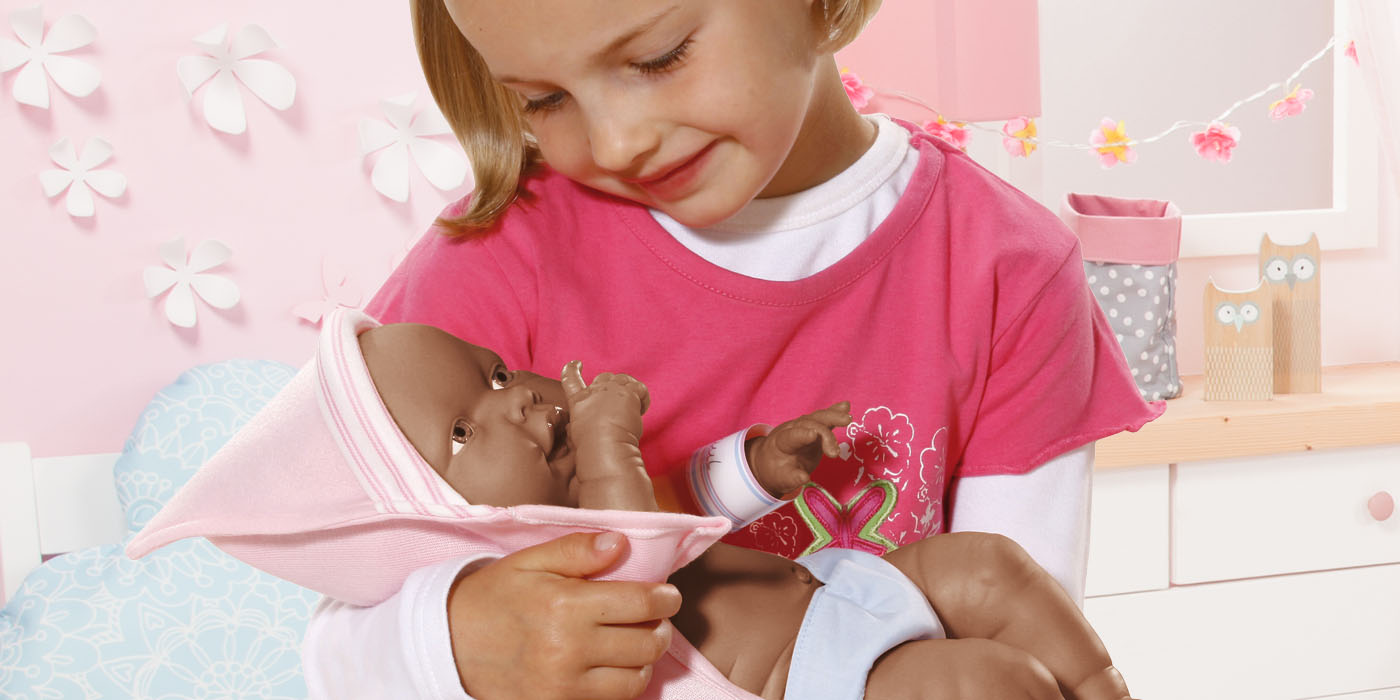 Discover Newborn Baby with a very realistic body
1.
Realistic body
This cute approx. 42 cm tall baby doll was created by our designer with a very realistic body and baby face.
2.
Joy of Playing
With New Born Baby doll parents can learn the interaction and responsibility with a baby in a playful way. Delivery without accessories.
3.
Waterproof
The baby doll is waterproof and therefore the doll is ready for a bath. It's bath time! Note: Please only bath the doll in clear water and then make sure that there is no more water left in the doll.
4.
Movable
Arms and legs are easy to move, which makes Newborn Baby ideal for imagination plays.
Explore the World of Bayer Design Dolls