Care Accessory Set 11 in 1
With this elegant and colour matching accessory set for dolls lots of role playings of the children are possible. The travelbed is suitable for dolls up to 42 cm. The sleeping bag in matching design keeps the little darling warm. In order to take care of the plush toy or the doll care accessories like powder or cream is included. Thanks to the cutlery, plate and the bottle the doll can be fed or it can be comforted with the pacifier. The beautiful shoulder bag is perfect to store everything needed for the next excursion.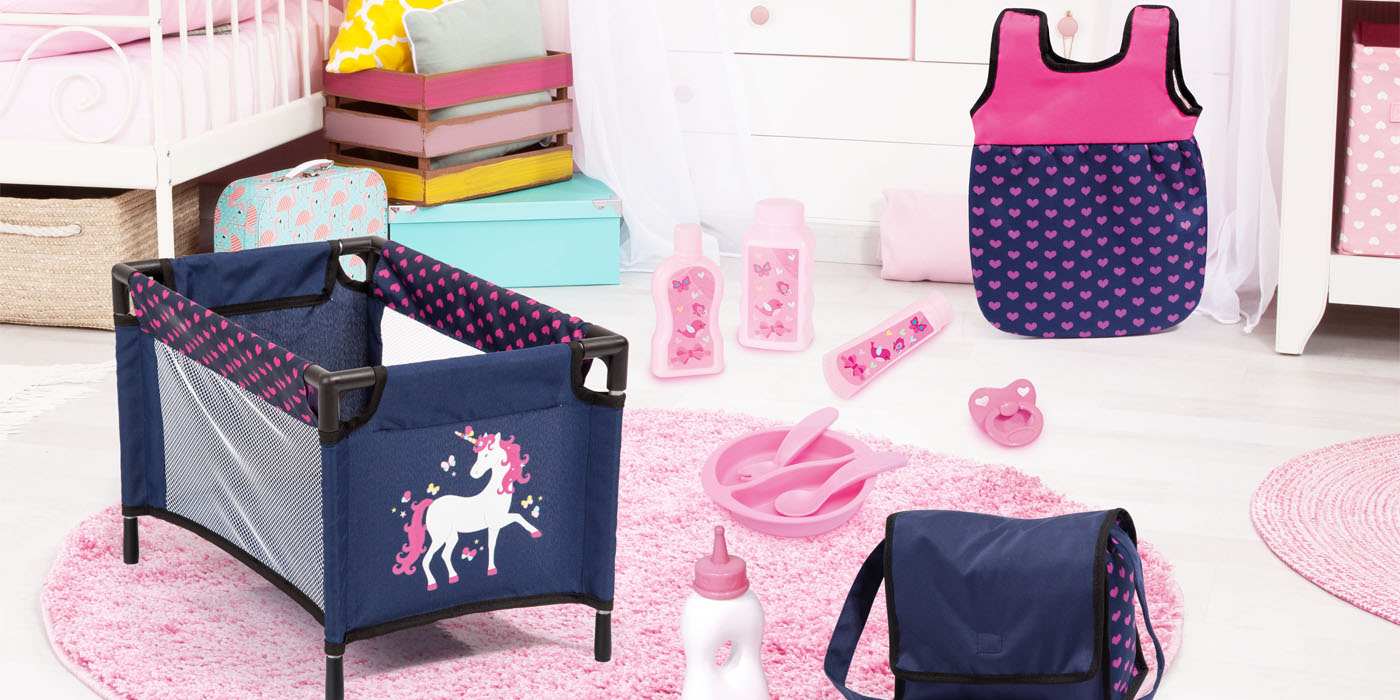 Explore our 11 in 1 Care Accessory Set!
1.
11 in 1
This huge care doll accessory set is a must-have for all doll parents. The 11-piece care set has everything you need for the daily care of your favourite doll.
2.
Shoulder Bag
The set also includes a colour matching shoulder bag, where other doll accessories or toys can be stored.
3.
Travel Bed
Additionally there is a beautiful travel bed in our large care set. In this dolls bed doll parents can put their favorite doll or plush toys to bed like real parents. It is very stable, easy to assemble and suitable for dolls up to 42cm.
4.
Sleeping Bag
This sleeping bag will keep your doll warm and is perfect for a long sleep with beautiful dreams.
5.
Accessories
Moreover the Care Accessory Set includes cutlery, plate, bottle, pacifier and care bottles.
6.
Joy of Playing
Due to the many different accessories, this set is ideally for children's role play with the doll or plush toy.
Explore the World of Bayer Design Dolls Accessories