Dolls Buggy with Unicorn
This beautiful designed and solid doll's buggy is the perfect companion for little doll mums. Thanks to the integrated belt, the doll or plush toy's safety is guaranteed. The buggy can be pushed easily due its dual wheels, also it is easily foldable for transport reasons. The buggy is suitable for dolls up to 46 cm.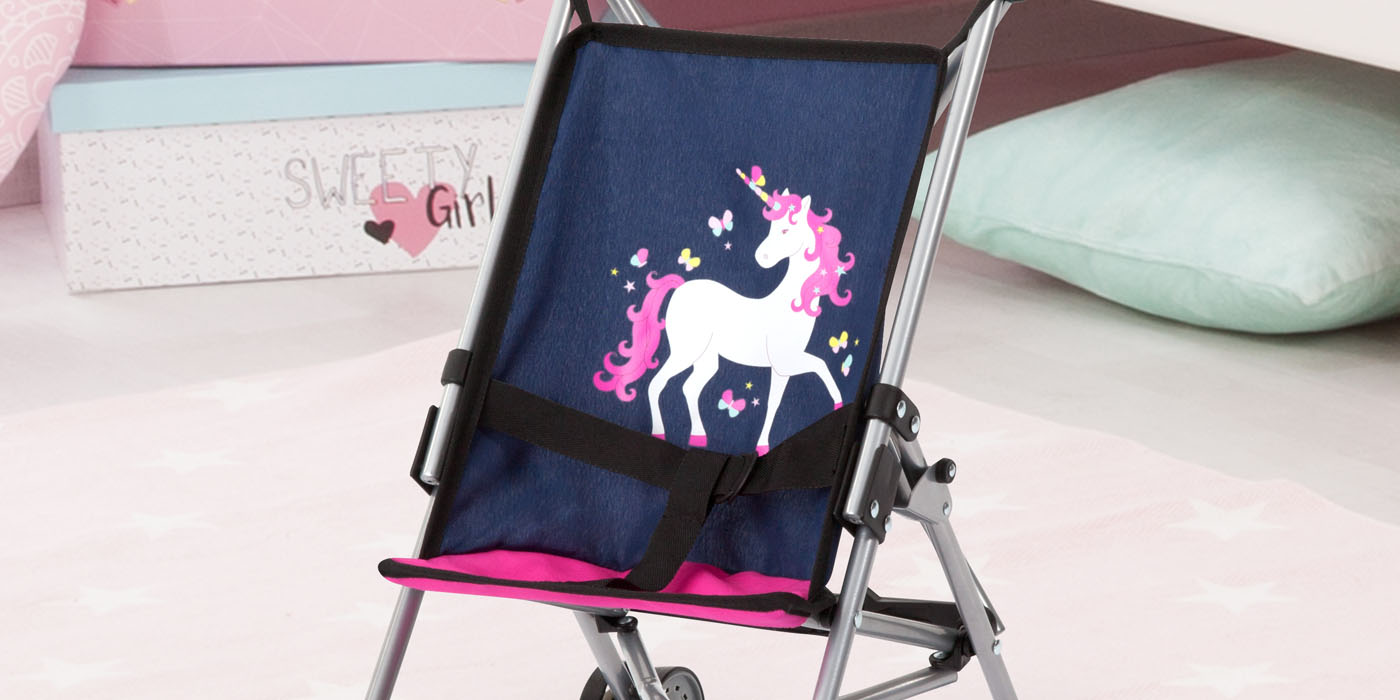 Discover the Dolls Buggy with Unicorn
1.
For dolls up to 46cm
This beautiful and robust doll buggy is just the right thing for all small doll parents. The beautiful fairy design gives a positive mood. Dolls up to approx. 46 cm can sit in the buggy.
2.
Safety
The safety of the doll or soft toy is ensured by the integrated belt, with which the darling can be fastened safely on every excursion.
3.
Double Wheels
Thanks to its double wheels you can push the buggy without much effort.
4.
Transportation
It can be easily folded for transportation.
Explore the Dolls Buggy from Bayer Design