Doll Highchair Trio, Butterfly
This modern dolls highchair offers various play possibilities. It has a beautiful colour and is suitable for doll's up to 46cm. It can be used to feed the doll in upright position or for a nap of the doll in lying position. The integrated tray is perfect to feed the little darling. In the underneath basket everything which is needed can be stored. The seat of the highchair can be taken out and placed underneath instead of the basket. There it can be used as a swing for the doll. The removed basket can be placed on top of the highchair frame and offers there further storage space.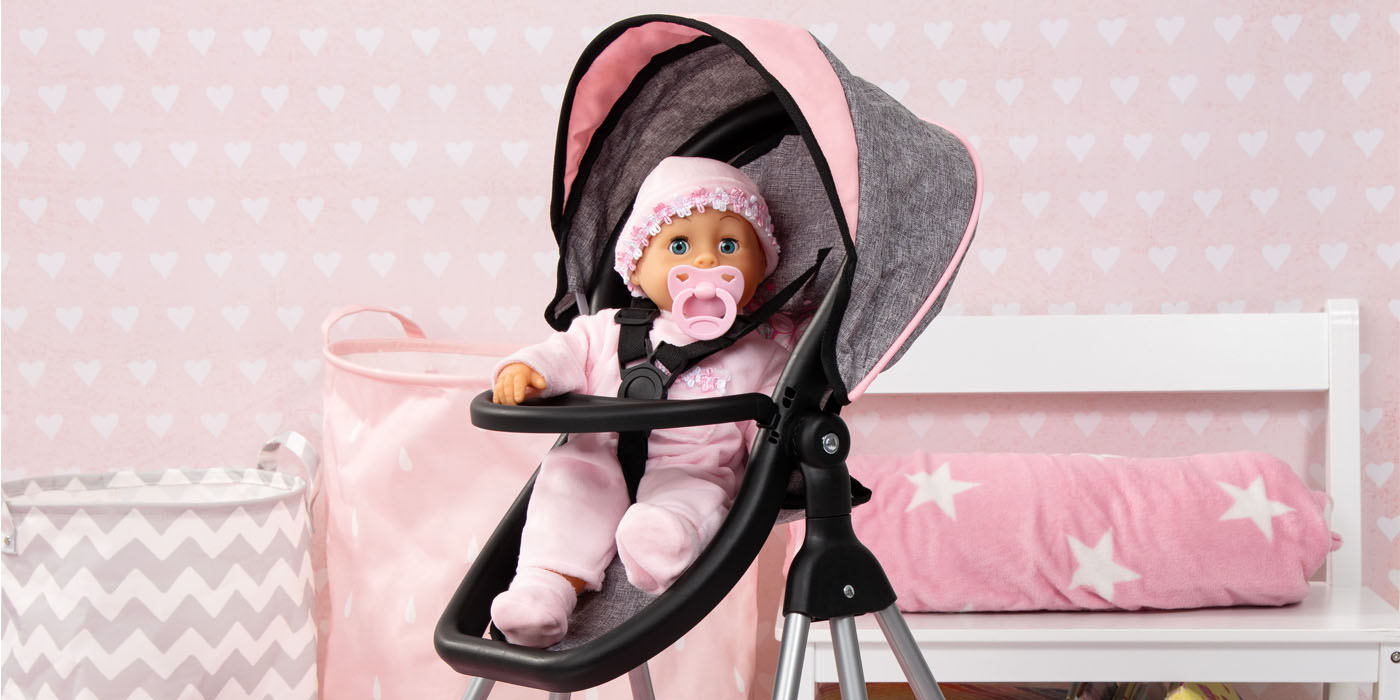 Explore our Doll Highchair Trio
1.
3 in 1
It can be converted into a doll's swing or doll's bed in just a few easy steps. It offers space for dolls up to 46cm.
2.
Feeding and caring
Trio from Bayer Design can be used in an upright position to feed the doll or can be converted to a lying position (doll's bed). The included food tray also makes it easy to feed the doll. Doll parents will be happy to feed their loved ones like real parents.
3.
Integrated basket
The integrated basket offers plenty of storage space for all the necessary doll's accessories and can be placed either on top or at the bottom
4.
Joy of Playing
The high chair seat can be removed and placed to make a doll swing within seconds. Your favourite doll or soft toy can relax in the swing and take a nap with its doll's parents.
5.
Accessories
With our wide range of doll accessories there is something for every doll mum or dad! Our accessories for dolls, stuffed animals or soft toys convince with high quality and designs with love for detail.
Explore the Accessories from Bayer Design