Dolls Jogger Sport, blue with Unicorn
This beautiful designed and solid doll's Jogger is the perfect companion for little doll mums. Jogger has a sun roof and is suitable for dolls up to 50 cm. Thanks to the integrated belt, the doll's safety is guaranteed. The smooth-running wheels and the soft handle make each trip enjoyable. The shopping basket is convenient for everything that is needed for a beautiful day trip.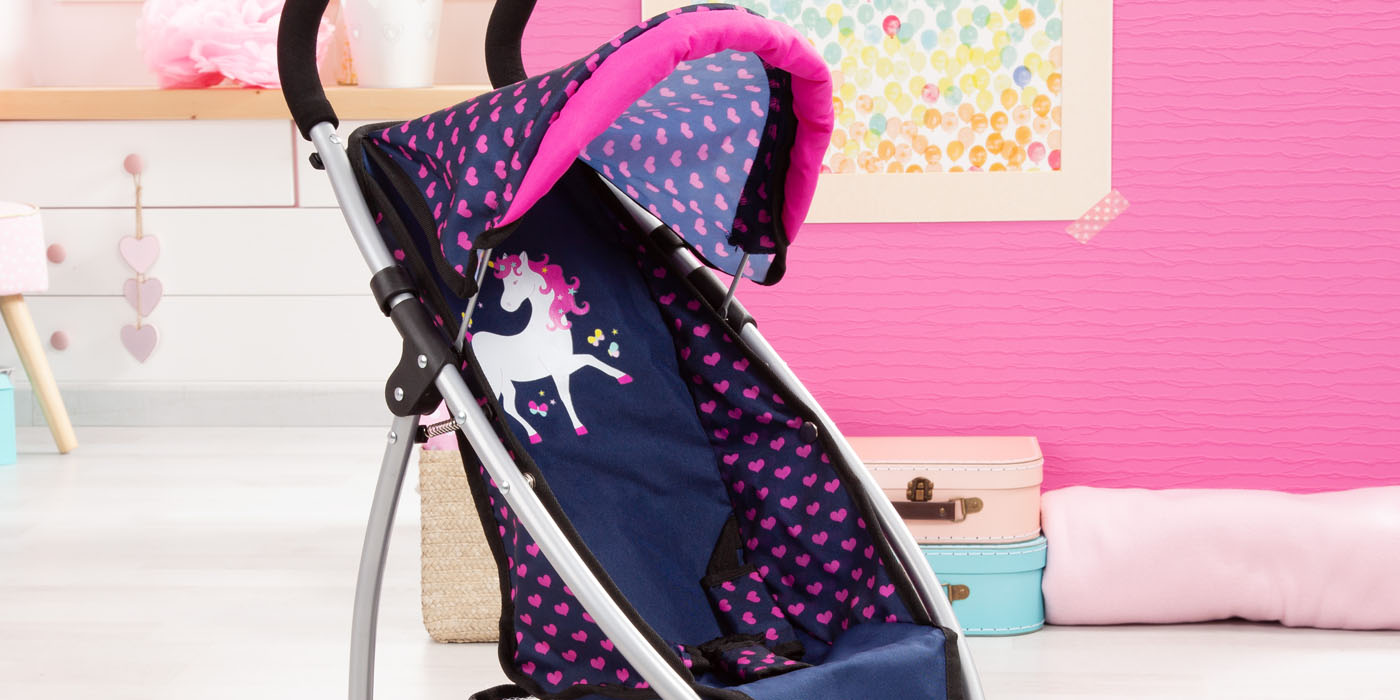 Discover our Dolls Jogger in blue with Unicorn
1.
For dolls suitable up to 50cm
This modern dolls jogger is the perfect choice for the little doll parents. The jogger has a sun roof and offers space for dolls up to approx. 50cm.
2.
Safety Belt
With the integrated belt, doll parents and her darling always arrive safely.
3.
Foldable
For transport, the jogger can be easily folded up and stored to save space.
4.
Shopping Basket
In the integrated shopping basket you can carry all the important things you need for a wonderful the trip.
5.
Smooth Running Wheels
Due to the smooth-running wheels and the soft grip every walk becomes a joyful event. The swivelling front wheel makes cornering very easy. The soft smooth-running wheels are perfectly suitable for all terrains.
Explore the Dolls Prams from Bayer Design