Dolls Pram City Neo, grey/pink
City Neo is a modern-designed combi doll's pram and suitable for dolls up to 52 cm. Due to its adjustable handle (59 - 79 cm) this doll's pram is easily adaptable to your child's height; also it's possible to insert the carry case in direction of travel or towards your child. With the attached snaps the doll's pram is convertible to a jogger pushchair. The cases' cover will either way; if she's sitting or lying in the pram; protect the little doll from the sun and wind. The pivoted front wheels guarantee a stable cornering. For transportation City Neo can easily be folded. The accompanying changing bag comes in handy for all the necessary doll equipment which the little doll mum might need.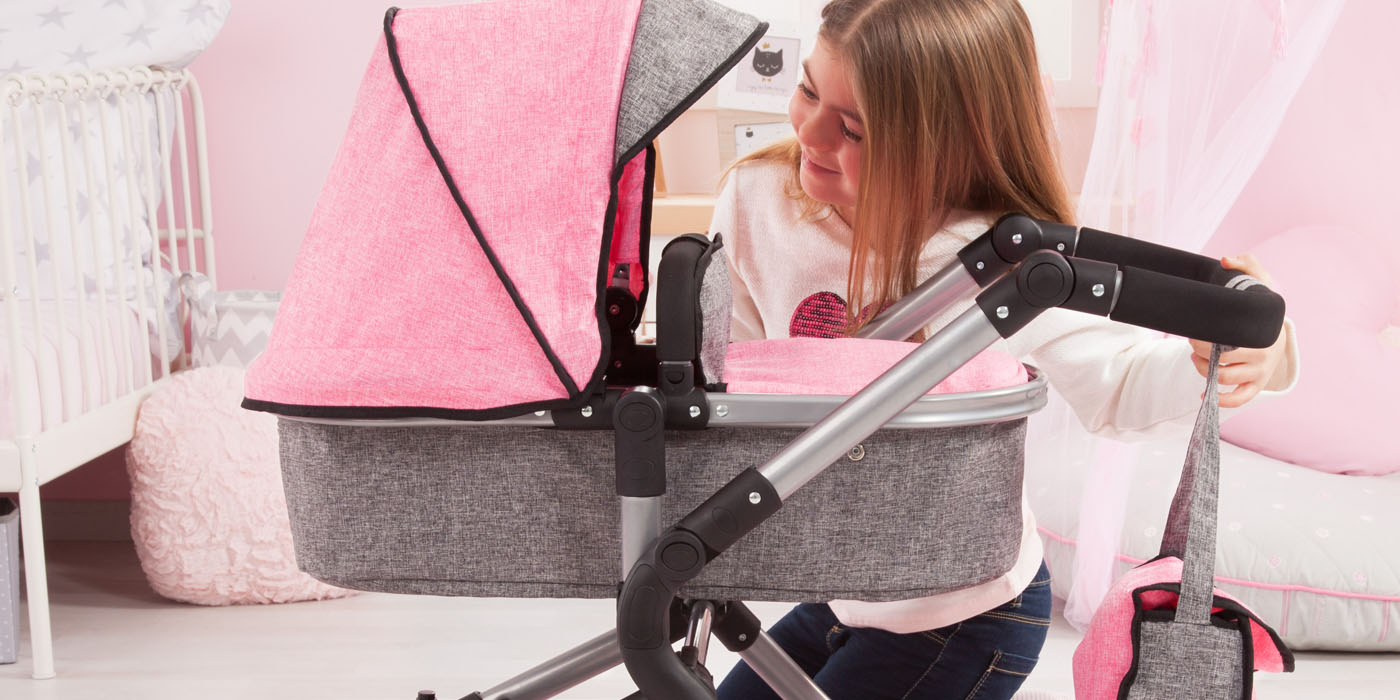 Discover our Dolls Pram City Neo
1.
For dolls up to 52cm
City Neo is a beautiful modern combi doll pram with a stylish design. It is suitable for dolls with a size of up to 52cm.
2.
Height-Adjustable Handle
With its height-adjustable handle from 59cm to 79cm, it can be optimally adapted to the appropriate child size.
3.
Foldable
For transport or while travelling, the City Neo can be easily folded to save space.
4.
Pushchair
The seat can easily be converted into a pushchair by pressing the press buttons.
5.
Carry Cot
It's possible to insert the carry cot in direction of travel or towards your child.
6.
Shopping Basket
In addition, the integrated large shopping basket provides much more storage space.
7.
Shoulder Bag
All important doll accessories can be stored in the included shoulder bag.
8.
Smooth Running Wheels
The large and soft smooth running wheels are perfectly suitable for all terrains.
Explore the world of Bayer Design Dolls Prams