Dolls Pram City Star
City Star is modern-designed combi doll's pram. The removable carrycot is suitable for dolls up to 46 cm. Due to the adjustable handle (30 - 65 cm) this doll's pram is easily adaptable to your child's height. Furthermore this pram is convertible to a jogger pushchair and with its big wheels perfect for all-terrain areas. The accompanying changing bag comes in handy for all the necessary doll equipment the little doll mum might need. Also it's possible to use the integrated shopping basket for more storage space.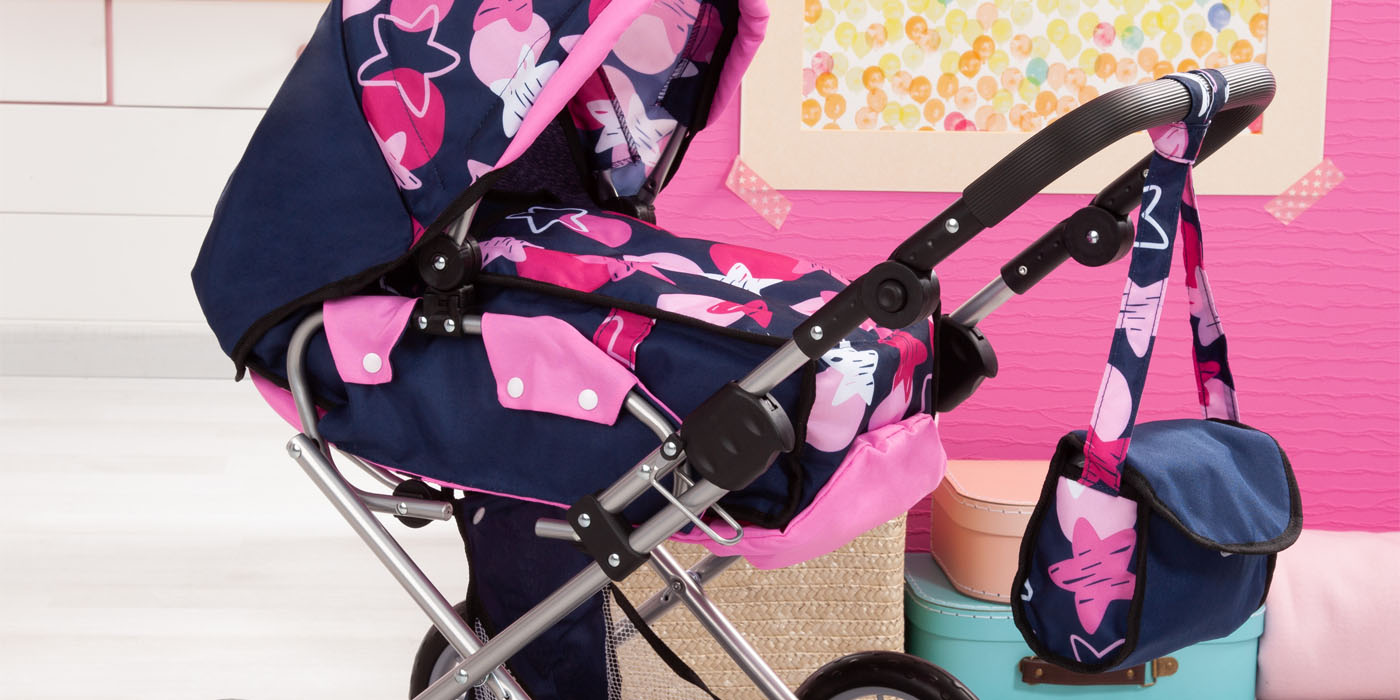 Discover our Dolls Pram City Star
1.
For dolls up to 46cm
City Star is a fashionable combi dolls pram with a fashionable design and offers space for dolls up to 46cm.
2.
Height-Adjustable Handle
Thanks to its height-adjustable handle from 30cm to 65cm an optimal adjustment to the size of the child is possible.
3.
Foldable
The City Star Dolls Pram is a real eye-catcher. Furthermore the Pram is easy to fold, thus the City Star is easy to storage.
4.
Pushchair
With a minimum of effort the City Star is convertible into a pushchair, so the dolls can be driven in a sitting positing.
5.
Carrying Bag
Dolls up to 46cm fit into the removable carrying bag.
6.
Shopping Basket
In addition, the integrated large shopping basket provides much more storage space.
7.
Shoulder Bag
The included shoulder bag offers a lot of space for doll accessories.
8.
Smooth Running Wheels
The large and soft smooth running wheels are perfectly suitable for all terrains.
Explore the world of Bayer Design Dolls Prams