Travel Set 9 in 1 with Bed and Highchair
Great accessory set consisting of doll high chair, bag, plate with fork, spoon and knife as well as drinking cup, travel bed and play arch. In the doll high chair, the favorite doll can be fed comfortably with the help of the integrated dining tray. The travel bed is suitable for dolls up to 46 cm (18 inch). And after the nap of the doll, it can lay down under the play arch for more fun. Thanks to the cutlery, plate and the cup, the doll can be fed in it. In addition, the beautiful shoulder bag is perfect to store everything needed for the next excursion.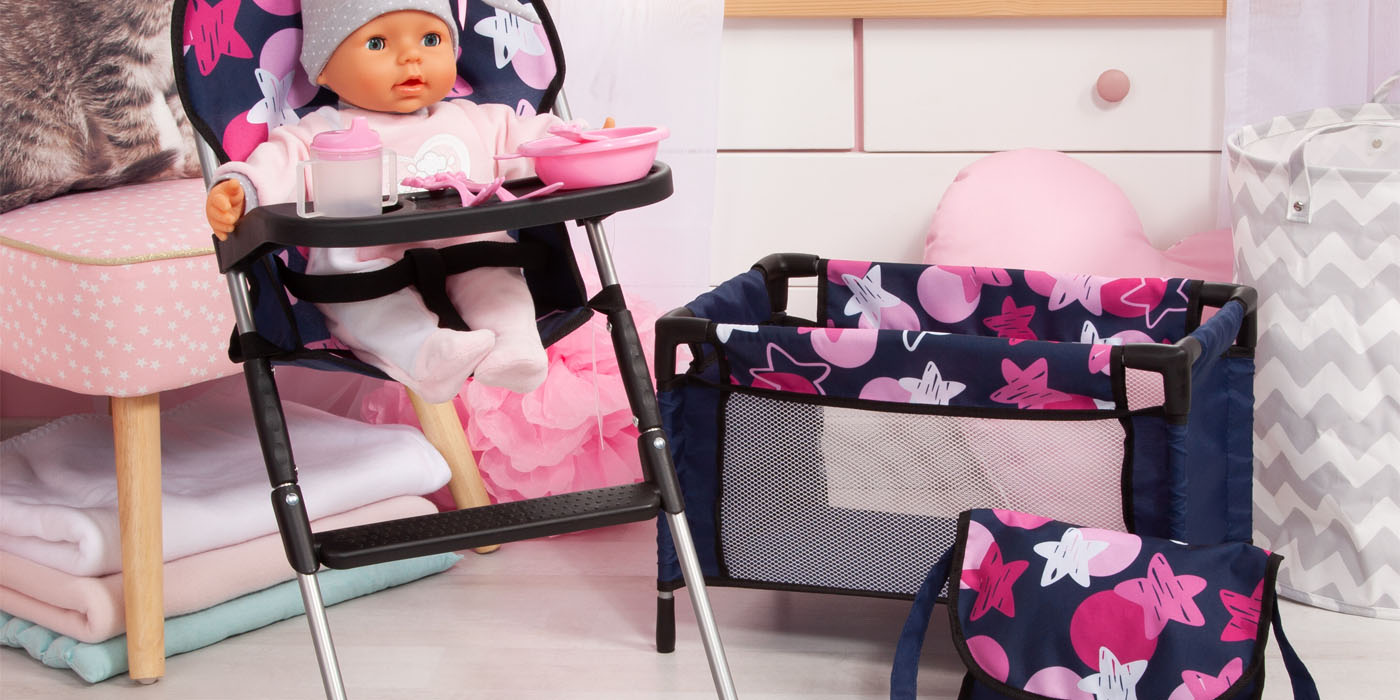 Discover our Travel Set with lots of different play options
1.
Highchair with Doll
With the high chair every doll feels like a real princess. She sits securely and can keep a good eye on all things. With the integrated dinner tray the doll can be fed comfortably and cosily.
2.
Travel Bed for Dolls
The beautiful travel bed for dolls is an absolute highlight in the children's room or when travelling. It can be folded up to save space when it is no longer needed. Dolls up to 46 cm will have wonderful dreams there.
3.
Play Arch for Dolls
The play arch animates to touch, here no boredom is guaranteed and so playing is really fun.
4.
Shoulder Bag
All important doll accessories can be stored in the included shoulder bag.
5.
Accessories
With many accessories such as plate with fork, spoon and knife as well as drinking cups.
Discover Doll Accessories from Bayer Design