Twin Dolls Pram with Unicorn
Modern Twin Tandem for dolls up to 46 cm. This Twin Tandem has a flexible sun cover and protects the doll from sun and wind in the face. With its adjustable handle the perfect size for the child can be found easily. For storage or transportation reasons the twin dolls pram can be folded. The shopping basket is convenient for everything that is needed for a beautiful day trip.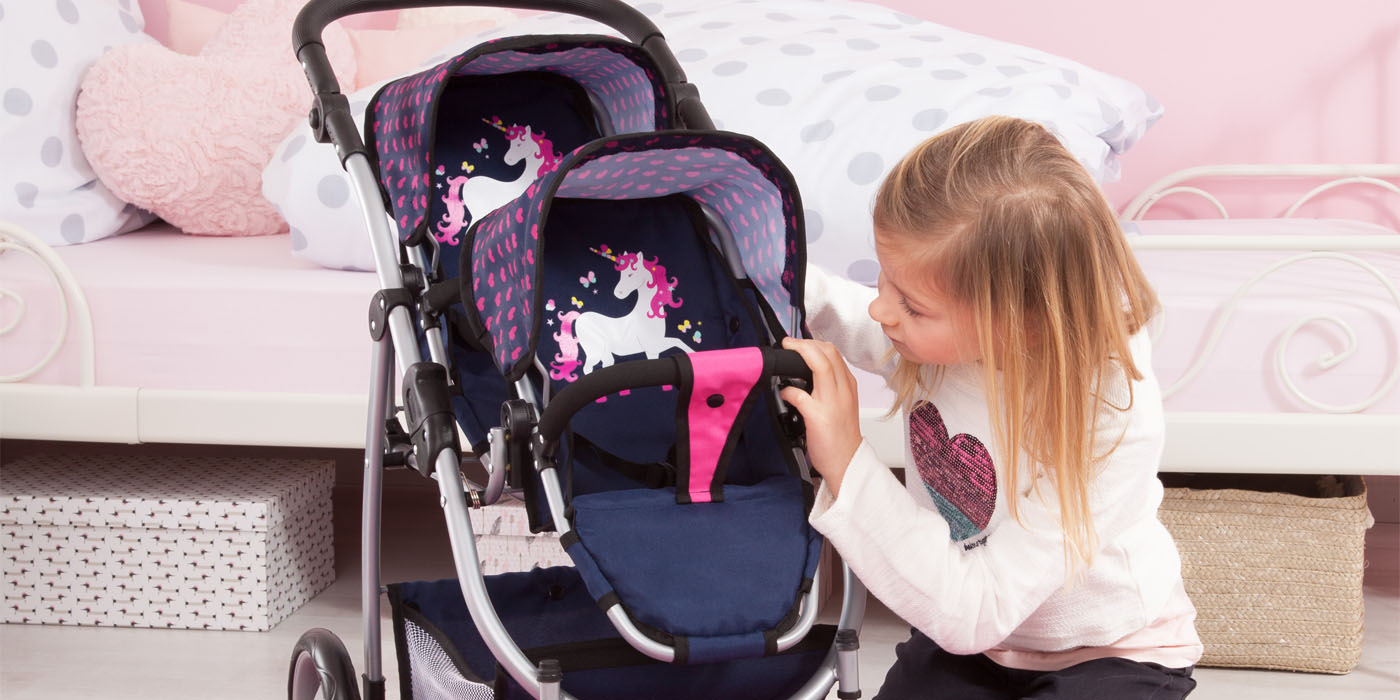 For privacy reasons YouTube needs your permission to be loaded. For more details, please see our
Data protection
.
I Accept
Discover our Dolls Twin Pram with Unicorn
1.
For dolls up to 46cm
Modern twin pram in beautiful unicorn design, suitable for dolls up to 46 cm.
2.
Adjustable Handle
With its height-adjustable handle from 42cm to 81cm, it can be perfectly adjusted to the right child height.
3.
Foldable
For transport, the twin pram can be easily folded up and stored in a space-saving manner.
4.
Sun Cover
The car has adjustable sun covers for both seats.
5.
Shopping Basket
In the shopping basket everything can be stored what the doll parents need for the trip with their little darlings.
6.
Smooth Running Wheels
The swivelling front wheels make cornering especially easy. The soft, easy-running wheels are perfect for all terrains.
Explore the World of Bayer Design Dolls Prams